"The life of a monk is boring! How can that be beneficial?" I heard this many times.
It is boring because it is the same routine everyday. Almsround is probably a major event of the day. A monk once declared his life as "uneventful." I wouldn't argue with such a description.
Becoming A Monk
Becoming a monk is not easy. Maybe boredom itself will drive some crazy besides the many challenges a monk will face. Many may wonder why someone, such as Bhante Dhammavuddho, born in a good family, well-educated and had a great job would want to give up everything and became a renunciant?
Stories like these are inspiring. They just point to one thing, there is something more to life than what the society can generally offer. There is something that goes beyond the material world, and there is such bliss and freedom that are born from letting go.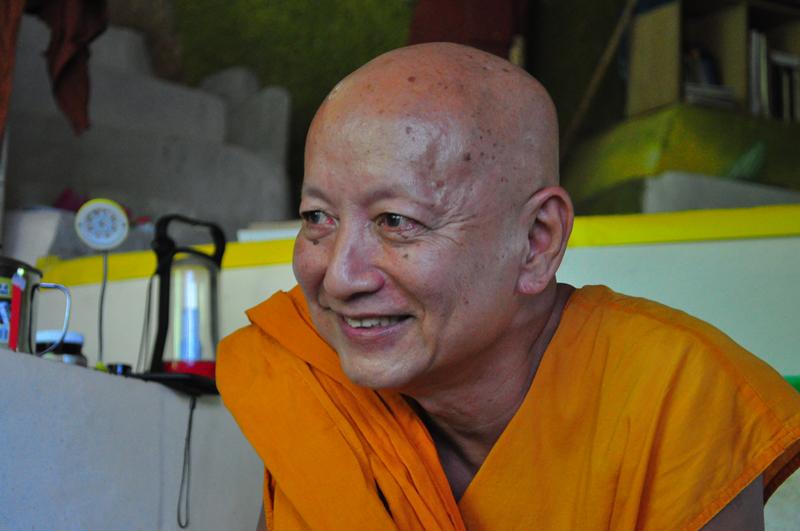 Burnt His Bridge
When Bhante Dhammavuddho took the plunge and became a monk, he burnt his bridge. He gave up everything so that there was nothing for him to look back. Sometimes, people do not entirely burn the bridge just in case he needs to turn back. There was no turning back for him.
This began his life's long exploration into spirituality. His guru is the Buddha. Since the Buddha is not around now, he takes the earliest Sutta-Vinaya as his teacher. People like him are far and few. I asked him once if there was any regrets. He said the only 'regret' he had was not taking on the robes earlier!
He spent most of his time in solitude in his initial years — living in forest monasteries, hilltops and caves. He strived hard. That gave him a solid spiritual foundation. He described this as the first phase of his monk's life.
At that time, there was a  lack of forest monasteries in Malaysia. He was inspired by the environment forest monasteries can offer for spiritual progress. He decided to fill the vacuum, and founded Vihara Buddha Gotama in 1998. After about nearly 16 years, all the important construction works for the monastery were completed. You can say he devoted the second phase of his monk's life to the establishment of this forest monastery for the benefit of future generations, while tirelessly teaching the earliest Nikayas.
Age is catching up, he knows it. What his body could endure and tolerate years ago, he can't now. Therefore, his intention now is to hand over Vihara Buddha Gotama to the next generation of monks.  Hopefully, he can devote more of his time for solitude in the final stage of his life.